The Commuter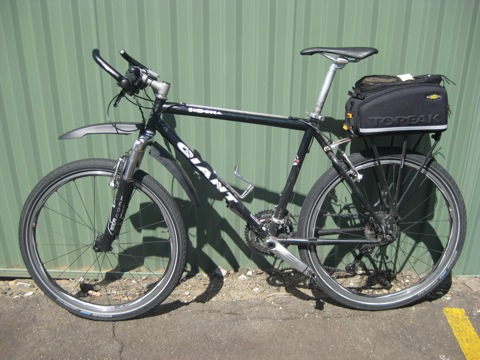 I have been commuting to work for around the last 3 years or so. I have literally re-discovered the joys of cycling and at the same time managed to get healthy and lose a lot of weight in the process. There is nothing that comes quite so close to the joy and freedom of powering yourself on two wheels. Commuting offers challenges in dealing with hills, traffic and pedestrians, but as time goes by the hills get smaller, traffic more predictable, and pedestrians... Well you know where the stupid ones are and how to avoid them after a while.

There are things that you see and feel that you don't get when you are driving or catching public transport. Your destiny is not at the mercy of traffic nor (broken) signals, or the hapless bus driver. You have control over how fast or slow you go (within limitations), and feel a great sense of accomplishment at the end of the day, whether or not work went well is not the point. It's how fun your ride home was that counts.
Anyway I think I have made my point. Let me go into detail about my bike. It is a late 90's Giant Sedona - though it was marketed as a hybrid/crossover bike, it really isn't. The frame shares the same geometry and characteristics of some of giant's best mountain bikes of the era. The frame is made of steel, double-butted 4130 chromoly to be exact - and one one of those skinny-tubed frames either. The tubes are actually oversized (for the era anyway), which gives the bike a real solid yet springy feel.

The bike had done many kilometres earlier in life, while it was still rideable it was not shifting at it's best and there were countless creaks and squeals coming from the drivetrain. It's at this time I considered getting a new bike. Problem is, all the new bikes are aluminium-framed, and below the $1,000 dollar mark, the equipment is just rubbish. I don't want an aluminium frame, other than the fact that they do not have the same springy feel of the steel frame, aluminium is famous for it's ridiculously low fatigue resistance.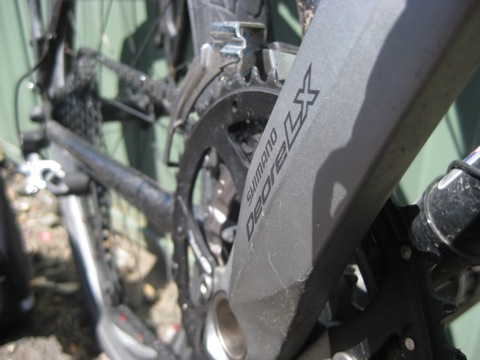 Instead, I decided to just replace the drivetrain on the bike. Looking online got me an LX groupset (minus brakes) for just under $400. After that it became obvious that the brakes weren't so good, so the old cantilevers got thrown out in favour of v-brakes, which meant new levers as well. The brakes and levers cost about $80 all up, not bad. The bike was now riding awesomely.

Well, the LX groupset is pretty good, except one thing: the rear derailleurs are rubbish. They are heavy and the spring tesion is completely inadequate. The rear derailleur was throwing the chain over bumps way too much, and at times the chain would fall off the gears completely from the backlash. So $175 (half the price of the LX groupset) got my a nice XT derailleur. No more chain being thrown around, plus it's running smooth now with the bearings inside the jockey pulleys.

Later down the track, some spokes started breaking on the rear wheel. That's understandable for a 12 year old wheel. So the wheels were replaced with some cheapies from cell bikes - not such a good idea - the cheapies only lasted 3,000km before numerous spokes started failing on the rear. 3 spokes broke in just one ride, and I was on average replacing 2 spokes every week. The cheapies put an ill-gotten lack of faith in hook spokes - so I decided to get a shimano wheelset, XT grade with V-brakes (WH-M775). The wheelset is excellent - light weight and solid. Probably overkill for commuting, but what the hell. Last thing I want is another crap wheelset.
Mountain bike gearing is a little low for commuting. Changing the front chainrings from 32 and 44 tooth to 36 and 48 tooth really makes a difference. You can keep the rear cassette in the default 11-32 configuration which will give you a good spread of gears for all types of terrain.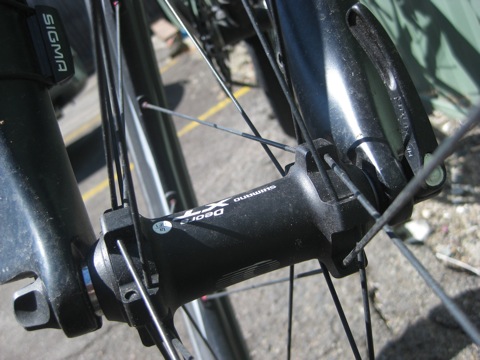 Finally, in my opinion what really makes the difference between an average commuting bicycle and an excellent commuting bicycle is the tyres - schwalbe marathon XR's. 4,000km over nails, glass, road debris and no punctures. Only drawback is the weight - at 800 grams each they are heavy. An upside of this is that they are good for cruising, it will keep on moving where bikes with lighter wheels/tyres would slow down. One thing of note is that the tyres did not fit easily onto the XT wheels due to the extremely shallow channel of the wheels.

Performance wise, though it's a heavy bike it does go well. On flat ground it's easy to maintain a good speed of around 32-35kmh and it's really good downhill due to the extra weight, though it's still a bit of a dog going uphill. Then again it was never built to be the fastest, but simply a go-anywhere machine that finds a compromise needed for commuting.